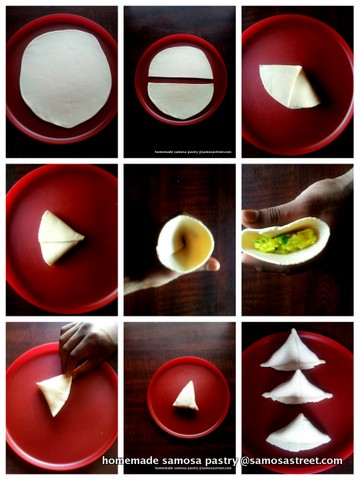 A samosa is a neat little package of a filling of minced vegetables/ minced meat wrapped in a flaky dough and deep-fried to perfection. One simple but important technique to know before making these deep-fried treats is to make those neat triangular packets in which to stuff the filing. So here is a step by step process to make the pastry dough and  then assemble the samosas.
Ingredients:
All-purpose Flour: 1-1/2 cups
Salt: 3/4 tsp
Oil: 2 tbsp
Water: half cup
Steps:
To make the dough: Mix all purpose flour, salt and oil in a bowl.  Break the lumps to make sure all the oil is well incorporated into the flour. Add water and knead to get a stiff dough. Cover the dough with moist napkin and keep aside for 20 minutes.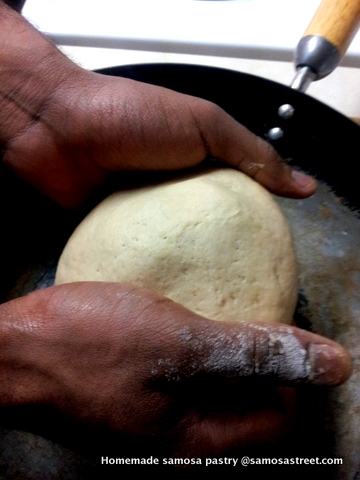 Divide the dough into equal portions. Take each portion in hand and make a smooth ball. Roll each ball with rolling pin into a disc with an even thickness.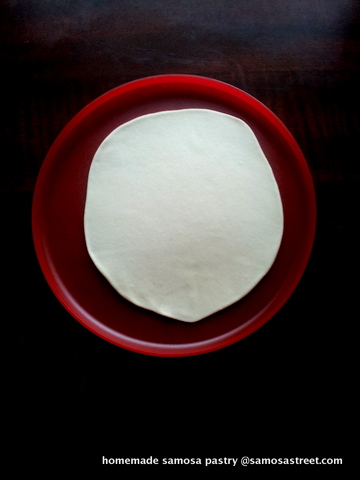 Cut the disc in half (2 semi circles) using a knife.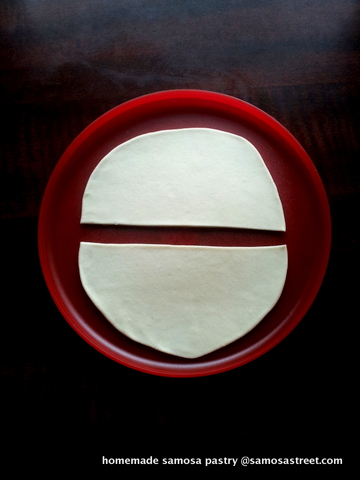 Fold one edge in half and brush the other edge with water. Join the edges to make a cone, press the edges to make a tight seal.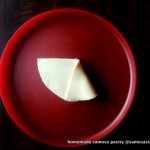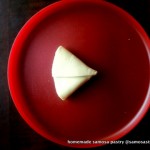 Stuff the cone with generous portion of the filling. Apply little water on the inside top of the cone.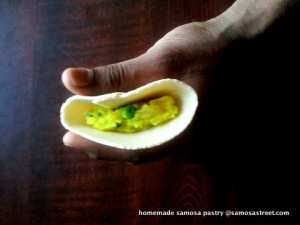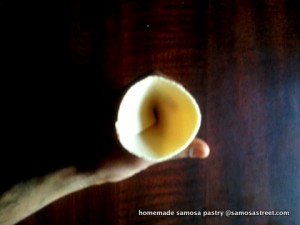 Press the edges to make another tight seal. Ensure there are no cracks.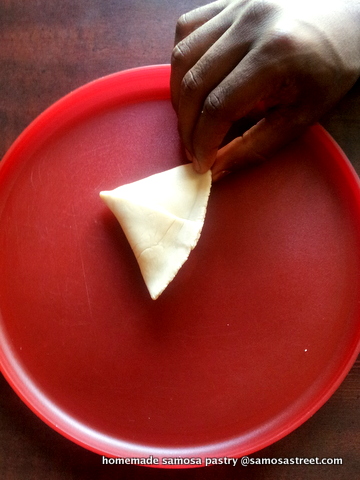 Homemade samosa pastry is ready. Repeat with the remaining dough and stuffing.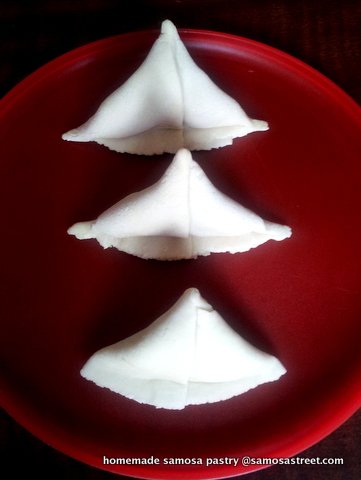 Click here to like us on FACEBOOK.
I would love to hear what kind of filling will go well in a samosa other than those which are traditionally used. 
Please follow and like us: